Pearl Natural Health's Online Store for Supplements & Books
Welcome to our online source for supplements a couple of our favorite books for you to purchase. We  want to support you in your health and well-being. Search below for access to supplements and some of our favorite books for a healthier you!
You can now order some of your supplements online through our virtual dispensary.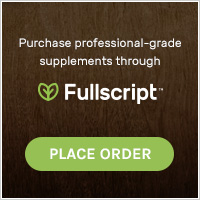 Click on the photo above to access our virtual dispensary through Fullscript. Find most of your herb and supplement needs here. Your first order will have free shipping.

Books on Amazon:
We love providing you with good resources to have which support your health and well-being. Here are two of our most recommended books! You can click on the link and go directly to Amazon to purchase them:
Nutritional Healing with Chinese Medicine: +175 Recipes for Optimal Health, written by Ellen Goldsmith, L.Ac., Dip. C.H.
This wonderful book offers a well written and engaging introduction into the power of food as medicine.
Learn about Chinese medicine and nutrition,
What to eat for common health conditions,
How to set up your kitchen, shop, plan meals.
175 seasonal and delicious recipes from breakfast to gluten free desserts
This is a book for anyone who loves to eat and is interested in the power of food to improve health for the whole family.
We carry this book in our clinic. Pick up your copy today. Or purchase through Amazon, here.

A great cookbook for the Anti-Inflammatory Diet: The Anti-Inflammation Diet and Recipe Book: Protect Yourself and Your Family from Heart Disease, Arthritis, Diabetes, Allergies — and More